NerdsToGo, a leading information technology (IT) solutions and technology repair services franchise for both small business and home, is currently seeking qualified franchisees to be an owner via a manager-run executive model or as an owner-operator as the brand expands across the United States. The continued growth of the brand comes amid the one-year anniversary of NerdsToGo's rebrand.
New Look, Same Growth
NerdsToGo introduced a brand refinement in 2022, debuting a new visual look and feel with a new color palette, font, and restaged brand character, "Nerdy." The reimagined brand identity aimed to contemporize and elevate the brand while retaining the qualities of approachability and tech expertise NerdsToGo stands for. 
Now one year after the rebrand, NerdsToGo is continuing its growth trajectory following expansion into multiple new markets last year. Already in 2023, NerdsToGo has received accolades including FranServe's SUPERHERO BRAND 500 award and announced plans to enter multiple new markets across Texas and Washington and Louisiana.
"The brand refinement helps the company be more competitive in the marketplace," said Rory Dunnaback, NerdsToGo® Franchisee of the Year award winner and the first adopter of the new brand identity at his Tigard, Oregon location. "The update to our look helps attract new customers in all technology areas, allowing us to evolve and grow as technological advancements continue."
A Proven Business Model
Prospective NerdsToGo franchisees do not need experience in information technology, but they should have a strong desire to grow a successful business in their local community, developing relationships with small business owners to become their trusted outsourced IT department.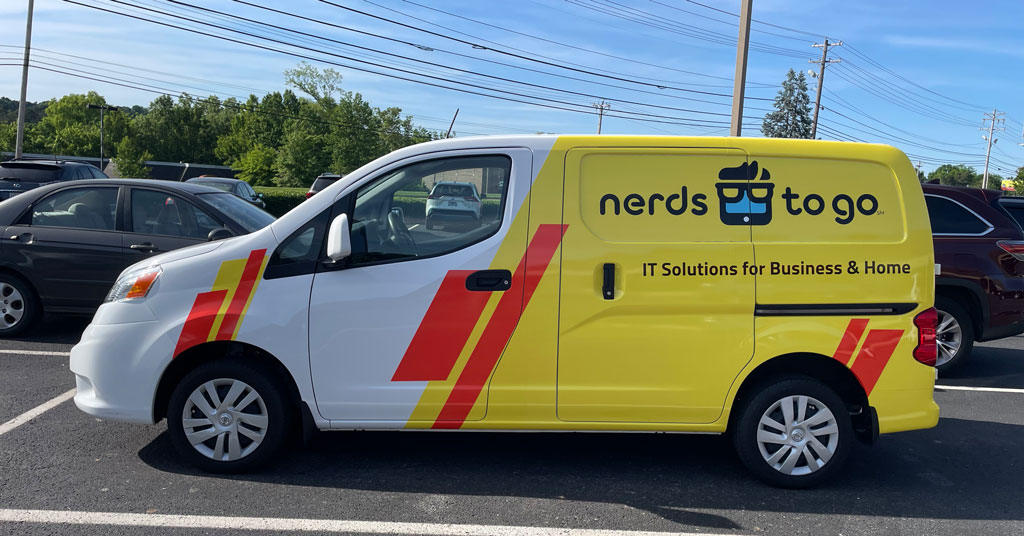 NerdsToGo offers both an owner-operator model and a new executive model, where the franchisee can hire a manager to run day-to-day operations and keep their current employment while the business ramps up. Whether transitioning from a different industry or expanding into a new business, franchisees can utilize the owner model that best suits their needs.
With a strategic focus on delivering IT solutions to small and medium-sized business customers, as well as servicing residential and direct-to-consumer customers, NerdsToGo generates multiple revenue streams with opportunities for recurring revenue. The franchise also has a low employee count and a mobile business with a productive physical footprint, making it easy to launch and scale the business.
"The brand refinement is helping NerdsToGo be competitive in the market as it expands its offerings and opens new locations across the country," said Mark Jameson, chief development officer at Propelled Brands. "NerdsToGo continues to establish itself as a leader in the industry, helping businesses overcome the pain points of technology, while providing a recurring revenue stream for franchisees. With a proven business model and access to resources and support from our network, we provide our franchisees the tools and systems they need to run a successful small business."
Get Started With NerdsToGo
The initial investment for a NerdsToGo franchise is approximately $133,333 - $181,032, including a $49,750 franchise fee. Ideal candidates have a net worth of $300,000, of which $80K is liquid. Additionally, NerdsToGo offers a special incentive for veterans and first responders, including paramedics, emergency medical technicians, police officers, sheriffs, and firefighters, which includes a 50% reduction on the franchise fee – a savings of $24,875.
For information about the NerdsToGo franchise opportunity, fill out this brief form or contact Mark Jameson (mark.jameson@propelledbrands.com or 214-346-5679).