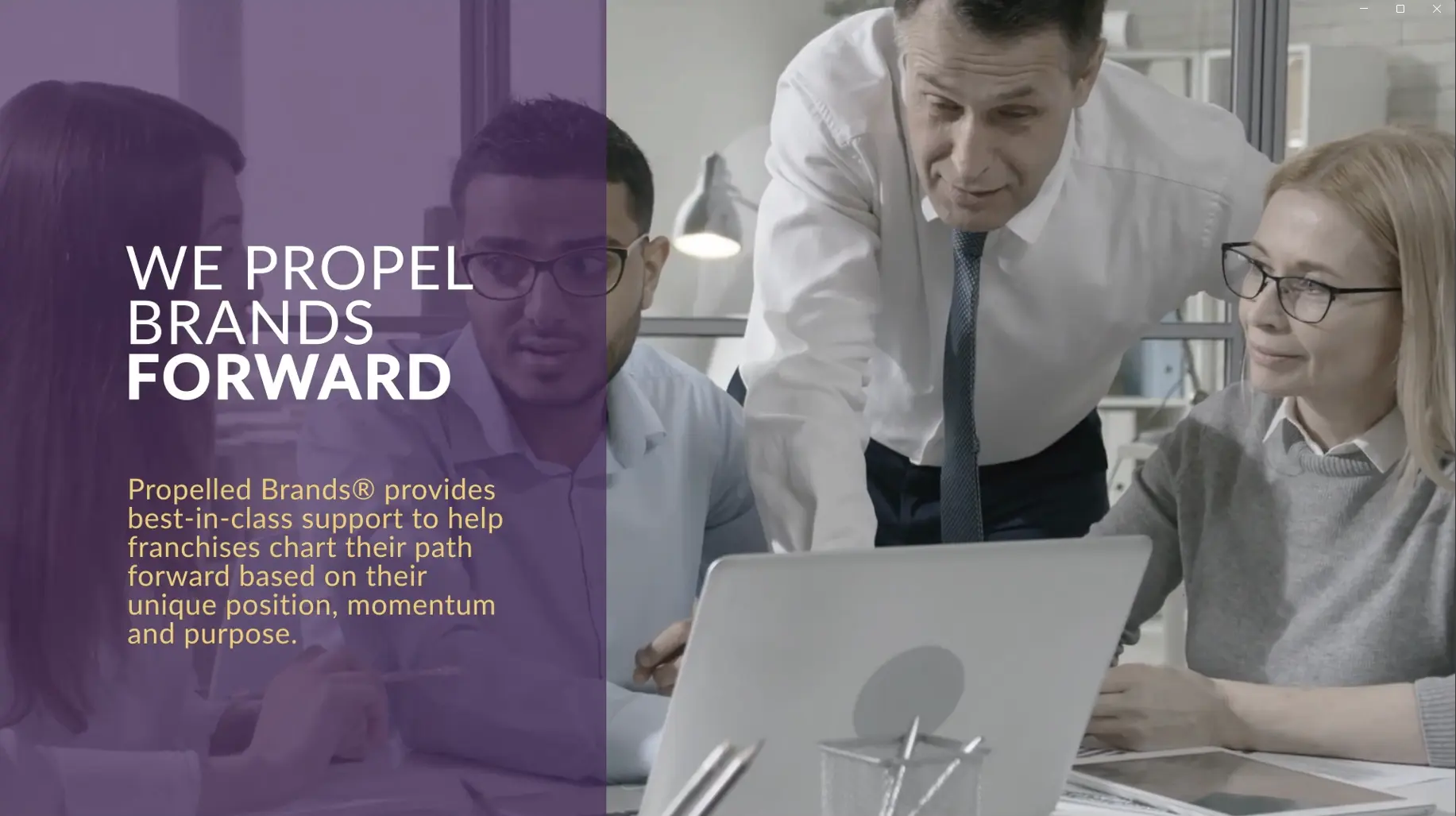 Coworkers viewing a laptop during a meeting. We Move Brands Forward. Propelled Brands® provides the best-in-class support to help franchises chart their path forward based on their unique position, momentum and purpose.

While There are Several Paths to Success, There's Only One Direction We Know: Forward
Propelled Brands is looking to partner with or acquire franchise concepts that are aligned with our objectives and ready to elevate their brands to new heights.
Learn more about our brands and how to join our fast growing network of franchisees. Franchise ownership means being in business for yourself, but not by yourself.

The Propelled Brands' Portfolio
High franchisee satisfaction scores

Recognized by Entrepreneur,
Franchise 500, Franchise Business Review

Highly recognized leadership in the franchising world

1,034 franchised and 31 corporate stores

NetPromoter Score:
Deep customer relationships and a High Net Promoter Score