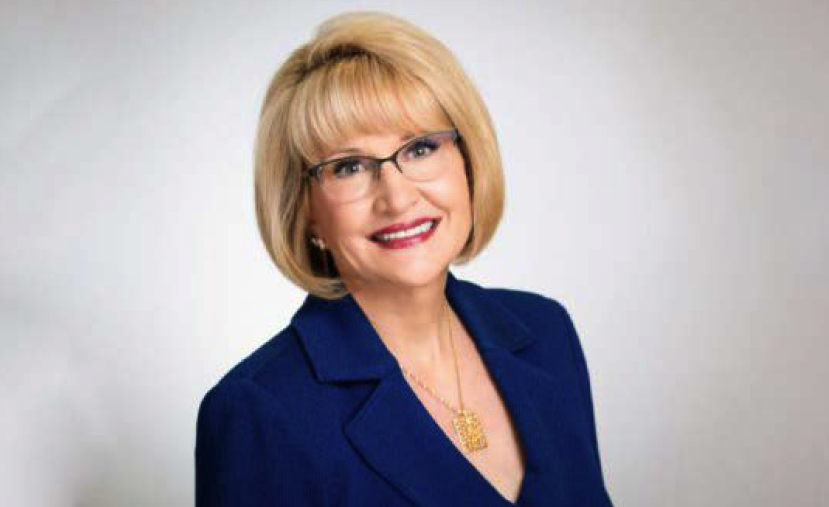 Today, businesses are increasingly entering the realm of franchising as a way of scalability to swiftly capture market share and demonstrate market dominance. Franchising's ability to continually adapt to new circumstances and changing market conditions has become essential to its expanding global influence. A world without franchising is a world with a more concentrated and bland marketplace, offering minimal diversity that would ultimately present fewer competitors.
Helping businesses make this seamless transition is Catherine Monson, Chief Executive Officer of Propelled Brands, a multi-brand platform company. The organization was established in pursuit of helping each brand grow using its unique positioning, momentum, and purpose. She helps advance the strategic path for each brand and offers a clear vision and supportive business model to put franchise owners on the road to success. As CEO of Propelled Brands, she leads the teams supporting franchisees and growing their brands, including FASTSIGNS, NerdsToGo®, MY SALON Suite, and Salon Plaza.
Offering a Bouquet of Brands and Services
In 2020, the formation of Propelled Brands was announced, which now includes FASTSIGNS; NerdsToGo, an emerging IT services franchise brand acquired in September 2020; and Suite Management Franchising, the parent company of MY SALON Suite and Salon Plaza, acquired in June 2021. Catherine has been CEO of FASTSIGNS International since 2009. After taking the company through a second private equity transaction in 2019 with their new financial sponsors, Catherine and her team began to build a best-in-class, multi-brand franchisor platform company. With the vision to continually scale the business, Propelled Brands is actively looking to add different franchise brands to its family of brands. "Our philosophy of franchise support is to focus on implementing franchising best practices: improving franchise profitability, increasing average unit sales, increasing the value of the brand, successfully selling and opening successful and profitable franchises, developing and maintaining positive franchisee-franchisor relationships, and increasing franchisee satisfaction," explains Catherine.
She gives us a little insight into Propelled Brand as a leading organization in this domain and the dramatic growth it has experienced in just under two years. The organization has flourished from 765 locations to 1,065 locations today. They also have an additional 360 franchises sold and are in the process of opening. All franchisees are notably experiencing a strong growth trajectory in the sales and profitability sector. Catherine's background in management and business leadership, with over 40 years of franchising and management experience spanning multiple brands, is one of the key elements that brings immense value to the organization.
All in all, Propelled Brands is a best-in-class, multi-brand platform company with a shared services team committed to outstanding support for all of their brands, their teams, and their franchisees.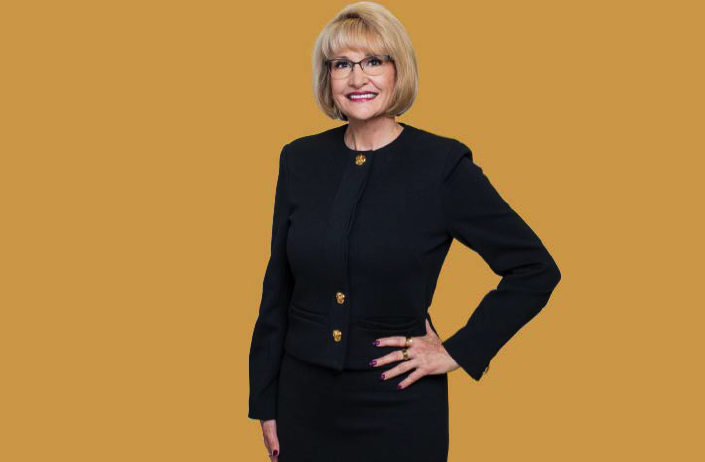 Forgoing Robust Franchisor-Franchisee
Catherine firmly believes that Propelled Brands has been shaped to provide people with the opportunity to become business owners, getting into business for themselves but not by themselves. A world-class franchisor focused on franchisee profitability and satisfaction, such as Propelled Brands, affords many benefits to franchisees. The beauty of this focus is that the franchise candidate who becomes a franchisee receives a proven brand and business model, extensive training, marketing and advertising support, and ongoing operations assistance. "At Propelled Brands, we are laser-focused on franchising best practices. Our brands have a proven and successful track record while providing franchisees with a large team to support them every step of the way," informs Catherine. Climbing up the ladder of success with dedication and determination, the organization seeks to acquire additional B2B and appropriate service-oriented franchise brands.
Notable and Significant Milestones
Commanding market dominance, the organization has achieved several milestones. Catherine recounts the first being FASTSIGNS' significant growth and becoming the unquestioned industry leader. FASTSIGNS has reached over 760 centers in the network, and TTM Systemwide sales for FASTSIGNS are over $709 million. They also introduced a new brand refinement at the 2022 annual FASTSIGNS International Convention, including their new tagline, 'Make Your Statement.'
The 'Make Your Statement' campaign builds upon FASTSIGNS solidifying a reputation as the leader in visual identity solutions for businesses of all sizes and industries with this new campaign. This campaign highlights the range of visual solutions from large-scale exterior signage to interior wayfinding and decor, vehicle and flooring applications, and virtually any space or surface a business would want to convey its identity and create a strong team member or customer experience. In addition to the new campaign and website, FASTSIGNS is launching eCommerce solutions to allow customers round-the-clock access, control over their brand identity, and ease ordering. "FASTSIGNS is focused on delivering end-to-end solutions at scale to help customers build brand visibility. Our goals and philosophy of franchise support are to improve franchisee profitability, increase average unit sales, increase the brand's value, successfully sell and open franchises, and increase franchisee satisfaction," reveals Catherine.
Building Depth Within the Organization
Attaining entrepreneurial success also makes one susceptible to challenges, which Catherine and her team are skilled in addressing efficiently and effectively. One of the franchisees' biggest challenges in the current environment is finding great talent. Keeping this in mind, Catherine has made it a part of their organizational support to provide career videos, content, and hiring resources for clients to use.
Another challenge franchisees/all businessmen are facing today is inflation, causing increases in costs in all areas of their business. Propelled Brands comes to the forefront and utilizes its massive purchasing power to reduce and delay price increases. Franchisees are also trained on how to increase their selling prices to protect their margins. "The results-oriented, franchisee-focused, motivated culture and people behind our brands make us stand out. We bring a strong strategy, culture, and discipline to each of our brands, enriching the lives of their franchisees. We know franchising, we love franchisees, and we have a supportive, positive, and motivating culture," opines Catherine. She takes pride in her expert team and attributes much of the organization's success to her strong-knit team. She is a staunch advocate for creating a positive, growth-oriented culture to drive employee engagement and productivity. The efforts made in this segment were recently enhanced by having spotlighted its team members' engagement. Catherine reveals having partnered with an employee engagement vendor and completed their first employee engagement survey in September.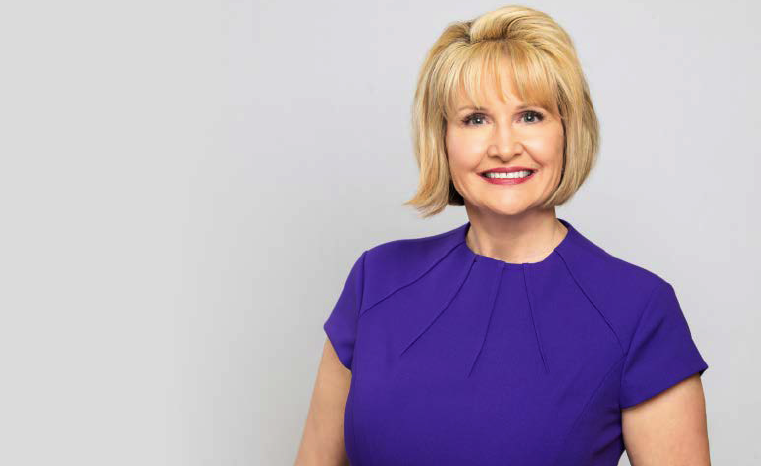 Participation incentives are offered, including an extra day of PTO at 85% participation, and all the executives, including Catherine, agreed to sit in a dunking booth if they hit 95% participation. A whopping 99 percent participation was witnessed. This was celebrated with an ice cream social and the dunking booth in October to display that team members and their feedback are valued. "We are currently digging into the engagement survey results with our account manager. We will select the highest priority focus areas for 2023 to make Propelled Brands an even better place to work. We will share the results with our team members in November and provide monthly updates of our progress during our monthly employee meetings," adds Catherine. Each manager will also have their department results and work with their team and HR to develop a departmental action plan for 2023 based on their results. Catherine adds, "Building a great team starts with selecting great employees, giving them the training, tools, and resources they need to excel and grow, empowering them, all within a great positive culture. When everyone works together with the idea that 'when one of us wins, we all win,' you tend to witness an amazing camaraderie and sense of innovation. Culture needs to be created, nurtured, and maintained by the organization's leader."
Holding and steering the reins of such a reputed organization can be stressful, and maintaining a positive mindset is essential to continue achieving success. When quizzed on this topic, Catherine divulges that she believes a positive mindset is the most critical characteristic of successful people. It takes discipline to create and maintain a positive attitude. A positive mindset helps manage stress. "Does that mean I am perfect? No, not at all! I sometimes get 'stressed' and work to quickly get my mind in a healthy place. I use deep breathing techniques and self-talk. I also believe fitness is key. To 'unplug,' I enjoy going to rock concerts, traveling, hiking, and hosting dinner parties at my home," says Catherine.
Upgrade your Skill Set
She shares with us five common characteristics of all highly successful people and that these characteristics are learned skills, so we can all improve in each of them. These characteristics of highly successful people are a Positive Mental Attitude, Goal-Directed Behavior, Self Motivation, a Sense of Urgency, and Never Stopping Learning. Catherine lives her life by developing these five characteristics, working to improve on at least one of them daily. She also takes great pleasure in imparting this knowledge and teaching these skills to young individuals. Catherine admits, "I feel incredibly blessed to be able to help people on the path to achieving their lifelong dreams of business ownership!"
The franchise business model has proven successful worldwide, and Catherine with Propelled Brands is right at the center of it!
Source: Digital First Magazine